SOME NEW & OTHERS AS REMINDERS
UNOS NUEVOS Y OTROS PARA RECORDARLES
DIVISIONS U7, U8, U10, U11 = ACCIDENTAL HEADING WILL BE CALLED

PARA DIVISIONES DE U7,U8,U10,U11 = Si PEGAN EL BALON CON CABEZA AUNQUE SEA POR ACCIDENTE, SE MARCARA

U8 AND ABOVE DIVISIONS = HEADING, HAND BALLS, OFFSIDES, THROW-INS WILL BE CALLED

DE U8 PARA ARRIBA DIVISIONES = SE MARCARA CABEZA, MANO, FUERA DE LUGAR, SAQUE DE BANDA

5 MINUTE WAITING PERIOD / 5 MINUTO DE ESPERA

U7, U8, U10, U11 = CAN START OFFICIAL GAME WITH 5 PLAYERS ON FIELD – LESS THAN 5 IS A FORFEIT

U7, U8, U10, U11 = PUEDEN EMPEZAR PARTIDO OFICIAL CON 5 JUGADORES EN EL CAMPO – MENOS DE 5 SE PIERDE POR DEFAULT

ALL DIVISIONS PLAYING ON LARGE FIELD = CAN START OFFICIAL GAME WITH 7 PLAYERS ON THE FIELD – LESS THAN 7 IS A FORFEIT

TODOS LOS DIVISIONS JUGANDO EN CAMPO GRANDE = PUEDEN EMPEZAR PARTIDO OFICIAL CON 7 JUGADORES EN EL CAMPO – MENOS DE 7 SE PIERDE POR DEFAULT

U7 (8v8); U8 (9v9); U10 (9v9); U11 (9v9); U12 (11v11); U13 (11v11); U15 (11v11); U17 (11v11); U13girls (9v9); Women (8v8)

ONLY COACHES & ASSISTANT ON BENCH WITH PLAYERS – ALL PARENTS, CHEERING CROWN NEED TO BE ON OPPOSITE SIDE OF FIELD

SOLO ENTRENADORES Y ASSISTENTE PUEDEN ESTAR EN LA BANCA CON LOS JUGADORES – TODO PADRES Y PORRA NECESITA ESTAR AL LADO CONTRARIO DEL CAMPO

$4.00 PER TEAM/PER GAME – CLOCK FEE / $4.00 POR PARTIDO/POR EQUIPO – RELOJ

GAMES ARE 30-30 MINUTE HALVES / PARTIDOS SON DE 2 TIEMPOS DE 30 MINUTOS

EVERYONE NEEDS ID/PLAYER PASS TO PLAY / TODOS NECESITAN CREDENCIAL PARA JUGAR
*************
REMINDER: REGISTRATIONS ARE ALMOST OVER ... LAST DAY: AUGUST 10
RECORDAR: REGISTRACIONES YA SE ACABAN ... ULTIMO DIA: 10 DE AGOSTO
*************

| | |
| --- | --- |
| U7 | BALANCE |
| LITTLE CUBBIES | $200 |
| CUBBIES 2 | $400 |
| U8 | BALANCE |
| HARVARD UTD | $200 |
| LOONEY TOONS | $180 |
| U11 | BALANCE |
| TIGRES | $100 |
| INTER | $100 |
| U12 | BALANCE |
| HARVARD UTD | $300 |
| COBRAS | $250 |
| U13 | BALANCE |
| SAN JOSE | $150 |
| RKD OLYMPIC | $160 |
| DOLPHINS | $500 |
| CHIVAS | $214 |
| HS GIRLS | BALANCE |
| BELOIT GIRLS | $400 |
| UNION AZTECA | $100 |
| DIVINAS | $145 |
| WOMEN | BALANCE |
| ARSENAL | $250 |
| CHIVAS | $100 |
| OCHOKINCE | $210 |
Sportscore ONE – 1288 ELMWOOD RD
MIERCOLES / WEDNESDAY - 9/19/18
6:00 PM - #115 - U8 LOONEY TOONS v U8 ROCKFORD UNITED - Israel
6:00 PM - #116 - U8 PACHUCA v U8 ROCKFORD OLYMPIC - CANCELADO
6:00 PM - #117 - U12 TAPATIO v U12 ESPANOL - Coche
SEPTEMBER 22, 2018

SPORTSCORE ONE – 1288 ELMWOOD RD

(chico) 112c

(med) 115

(med) 112

(med) 116

(grande) 111

(grande) 114

U10 = 8+1

U8 = 8+1

U12 = 11v11

HSG = 11v11

U11 = 8+1

Girls 06-05 = 9+1

U13 = 11v11

W = 11v11

8:00 AM

U11 ISRAEL

U11 OROZCO

U12 INOCENCIO

U13 NOEL

DEP VENOM

ATL CELAYA

TIGRES

BARCELONA

CAMPO NO DISPONSIBLE

LEONCITOS

COBRAS FC

CHIVAS

DIABLITOS

9:15 AM

U8 1/4 final ISRAEL

U10 1/4 final COCHE

U12 OROZCO

U13 NOEL

FIELD NOT AVAILABLE

SAN JOSE

SQUALOS

RASCALS

ALCONES

10:30 AM

U7 PACO

U8 1/4 final ISRAEL

U10 1/4 final COCHE

U13 MAKEUP INOCENCIO

U13 MAKEUP 8/4 NOEL

CUBBIES 2

COBRAS

BARSA UTD

SAN JOSE

RFD OLYMPIC

CHIVAS

11:45 AM

U7 PACO

U8 1/4 final ISRAEL

U10 1/4 final COCHE

GIRLS 06-05 ADAN

HSG INOCENCIO

HSG OROZCO

LITTLE CUBBIES

ESPANOL

TAPATIAS

AVENGERS

UNITED A

DIAMONDS

KNITRO ACADEMY

UNITED B

1:00 PM

U8 1/4 final ISRAEL

U10 1/4 final COCHE

GIRLS 06-05 ADAN

U12 MAKEUP ARDILLO

W CHIQUIS

TAPATIAS

DIAMONDS

DOLPHINS

ESPANOL

DIAMONDS

ARSENAL

2:15 PM

U11 OROZCO

GIRLS 06-05 ADAN

HSG ARDILLO

W CHIQUIS

RFD OLYMPIC

RASCALS

RKFD OLYMPIC

DIAMONDS

FALCONS VC

TAPATIO GIRLS

INTER REAL

OCHOKINCE

3:30 PM

U12 ARDILLO

HSG CHIQUIS

DIAMONDS

ESPANOL

UNION AZTECA

DIVINAS

U11 BYE

U12 BYE

U13 BYE

HSG BYE

PSG

TAPATIO

BARSA UTD

BELOIT GIRLS

U11

U12

U13

U13

W

ESPANOL gana

INTER forfeit

DOLPHINS win

HARVARD UTD- forfeit

DOLPHINS forfeit

SAN JOSE win

RFD OLUMPIC win

COMETS forfeit

CHIVAS win

SQUALOS forfeit
TEAMS ARE ASKING / EQUIPOS YA PREGUNTAN!!
GET READY == PREPARENSE CON TIEMPO
INFORMACION DE INDOOR/ INDOOR INFORMATION:
EMPEZAR/START: NOV 3
FEE/COSTO: full field teams $1,200
High School Girls / Women – season ends earlier - $900
U7 – half field teams - $650
NEED TO BE PAID IN FULL BY: OCT 26
IF NOT PAID IN FULL – TEAM WILL NOT START – GAME FORFEITED
SI NO PAGAN EN COMPLETO – NO EMPEZARA EQUIPO – PARTIDO PERDIDO POR DEFAULT
PARTIAL PAYMENT NOT ACCEPTED
PAGO PARCIAL NO SE ACEPTARAN
THIS IS NECESSARY TO AVOID COLLECTION ISSUES AFTER SEASON STARTS
ES NECESARIO PARA EVITAR PROBLEMAS EN COLECTAR DESPUES QUE EMPIECE TEMPORADA
*****************************
ANTICIPATED START DATE FOR SUMMER 2018 - MAY 5, 2018
SE ANTICIPA EMPEZAR TEMPORADA VERANO 2018 - 5 DE MAYO 2018
PUEDEN PASAR POR SU PAQUETE DE REGISTRACION
PICK UP YOUR REGISTRATION INFO PACKET
Meeting/Junta: April 18, 2018 @ 6:00 PM
thank you for those that attended - gracias a los que asistieron
* varios equipos ya entregaron su roster/waiver & pago completo
* tendremos una junta con los arbitros antes de empezar temporada para tener todas las reglas claras - varios entrenadores quieren asistir juntar - se les avisara cuanda va ser
*varios equipos ya hicieron cita para su equipo para sacar credenciales
*se les notifico que la tienda estara cerrada Mayo 4 y Mayo 5 - al menos que por razones del clima no se jugara Mayo 5 - si estara abierta
*se confirmo y estuvieron de acuerdo que habra una persona tomando credenciales en los partidos (reloj) y se le pagara $4 per equipo/por partido (igual como indoor-la persona de reloj)
*revisen credenciales - tienen fecha cuando se saco - si tiene mas de 2 anos - tienen que renovar
*credencial debera tener numero de playera - se las pondremos con marcador
NEXT MEETING: MAY 2 @ 6:00 PM - FOR SCHEDULE/ PARA ROL DE PARTIDOS
EVERYTHING NEEDS TO BE TURNED IN BY THIS DATE - OR YOUR TEAM WILL NOT BE ON THE SCHEDULE TO START ON MAY 5TH
TODO TIENE QUE ESTAR ENTREGADO PARA ESTA FECHA - O SU EQUIPO NO ESTARA EN ROL DE PARTIDOS PARA EMPEZAR EL 5 DE MAYO
Turn in roster/waiver & payment / entrega de renuncia/roster y pago
make appointment to bring your team in for registration/player cards/ hagan cita para traer su equipo a registrar/sacar credencial
fill out the waiver/roster form, get parent signatures/llenen su hoja de renuncia/roster, obtengan firmas de padres
gather your team fee $500 to be paid BEFORE 1st game / recojan su costo de equipo $500 que se pagara ANTES del 1er partido
read all information given in registration info packet / lean toda la informacion en su paquete de registracion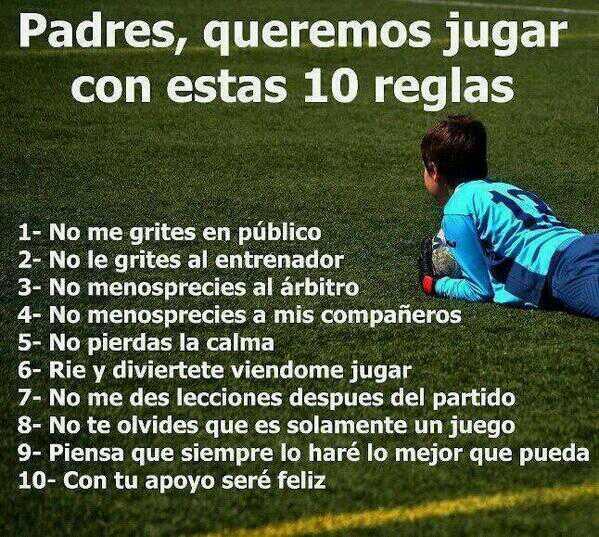 *****************
MUY IMPORTANTE:
ESTAMOS EN ALERTA!! UDS DEBERIAN DE ESTARLO TAMBIEN!!
· ENTRENADOR QUE JUEGUE A UN JUGADOR QUE NO ESTE REGISTRADO SE LE SANCIONARA y EL JUGADOR NO SE LE PERMITARA PARTICIPAR
· UN JUGADOR O ENTRENADOR QUE JUEGUE A UN JUGADOR INTENCIONALMENTE EN UNA DIVISION QUE NO SEA ELIGIBLE PARA JUGAR - SERA EXPULADO DE LA LIGA
· SOLO JUGADORES CON CREDENCIALES PUEDEN JUGAR – SI UN JUGADOR JUEGA SIN CREDENCIAL, EL EQUIPO PERDERA EL PARTIDO – EL ENTRENADOR Y JUGADOR PODRAN SER EXPULSAODS
· ASEGURENSE QUE ESTEN HACIENDO LO DEBIDO – DESPUES NO BUSQUEN EXCUSAS!
· SI TIENEN ALGUNA PREGUNTA O DUDA – PORFAVOR DE COMUNICARSE
ESTAMOS HACIENDO LO POSIBLE PARA QUE SUS HIJOS PARTICIPEN JUSTAMENTE
VERY IMPORTANT:
WE ARE ON ALERT!! YOU SHOULD BE TOO!!
· COACH THAT PLAYS A PLAYER THAT IS NOT REGISTERED WILL BE FINED & THE PLAYER WILL NOT BE ALLOWED TO PLAY.
· A PLAYER OR COACH THAT INTENTIONALLY PLAYS A PLAYER THAT IS NOT ELIGIBLE TO PLAY IN THAT DIVISION – WILL BE EXPELLED FROM THE LEAGUE.
· ONLY PLAYERS WITH IDS CAN PLAY – IF A PLAYER PLAYS WITHOUT AN ID, THE TEAM WILL LOSE THE GAME – THE COACH AND PLAYER MAY BE EXPELLED.
· MAKE SURE YOU ARE DOING THE RIGHT THING – DON'T LOOK FOR EXCUSES AFTER!
· IF YOU HAVE A QUESTION OR DOUBT – PLEASE GET IN TOUCH
WE ARE DOING WHAT WE CAN TO MAKE SURE YOUR KIDS PLAY FAIR
************ REMINDER / RECORDAR ************
* RED CARD - MINIMUM ONE GAME SUSPENSION - PLAYER CANNOT BE ON BENCH
TARJETA ROJA - MINIMO UN PARTIDO SUSPENSION - JUGADOR NO PUEDE ESTAR EN LA BANCA
* DIVISIONS U5, U8, U10, U11 - CANNOT HEAD BALL / NO PUEDEN CABEZEAR
*****************
ALWAYS DOUBLE CHECK SCHEDULE BEFORE GAME DAY - I TRY NOT TO MAKE CHANGES - BUT SOMETIMES THEY ARE UNAVOIDABLE - THANK YOU!
IT SEEMS A REMINDER OF THE "RULES" IS NECESSARY. PLEASE SEE THE "RULES" PAGE TO BETTER UNDERSTAND. THANK YOU.

ALL PLAYERS NEED A PLAYER CARD TO PLAY - GAME WILL AUTOMATICALLY BE LOST BY DEFAULT IF ANY TEAM CHOOSES TO PLAY A PLAYER WITHOUT A CARD.

**********************
SIEMPRE VERIFIQUEN HORARIO ANTES DE PARTIDO - TRATO DE NO HACER CAMBIOS - PERO AVECES ES INEVITABLE - GRACIAS!!

PARECE QUE ES NECESARIO RECORDARLES LAS "REGLAS." POR FAVOR MIREN LA PAGINA "REGLAS" PARA ENTENDER MEJOR. GRACIAS
JUGADORES NECESITAN SU CREDENCIAL PARA JUGAR - PARTIDO SERA AUTOMATICAMENTE PERDIDO SI DECIDEN JUGAR A UN JUGADOR SIN CREDENCIAL.

*****************