SOME NEW & OTHERS AS REMINDERS
UNOS NUEVOS Y OTROS PARA RECORDARLES
DIVISIONS U7, U8, U10, U11 = ACCIDENTAL HEADING WILL BE CALLED

PARA DIVISIONES DE U7,U8,U10,U11 = Si PEGAN EL BALON CON CABEZA AUNQUE SEA POR ACCIDENTE, SE MARCARA

U8 AND ABOVE DIVISIONS = HEADING, HAND BALLS, OFFSIDES, THROW-INS WILL BE CALLED

DE U8 PARA ARRIBA DIVISIONES = SE MARCARA CABEZA, MANO, FUERA DE LUGAR, SAQUE DE BANDA

5 MINUTE WAITING PERIOD / 5 MINUTO DE ESPERA

U7, U8, U10, U11 = CAN START OFFICIAL GAME WITH 5 PLAYERS ON FIELD – LESS THAN 5 IS A FORFEIT

U7, U8, U10, U11 = PUEDEN EMPEZAR PARTIDO OFICIAL CON 5 JUGADORES EN EL CAMPO – MENOS DE 5 SE PIERDE POR DEFAULT

ALL DIVISIONS PLAYING ON LARGE FIELD = CAN START OFFICIAL GAME WITH 7 PLAYERS ON THE FIELD – LESS THAN 7 IS A FORFEIT

TODOS LOS DIVISIONS JUGANDO EN CAMPO GRANDE = PUEDEN EMPEZAR PARTIDO OFICIAL CON 7 JUGADORES EN EL CAMPO – MENOS DE 7 SE PIERDE POR DEFAULT

U7 (8v8); U8 (9v9); U10 (9v9); U11 (9v9); U12 (11v11); U13 (11v11); U15 (11v11); U17 (11v11); U13girls (9v9); Women (8v8)

ONLY COACHES & ASSISTANT ON BENCH WITH PLAYERS – ALL PARENTS, CHEERING CROWN NEED TO BE ON OPPOSITE SIDE OF FIELD

SOLO ENTRENADORES Y ASSISTENTE PUEDEN ESTAR EN LA BANCA CON LOS JUGADORES – TODO PADRES Y PORRA NECESITA ESTAR AL LADO CONTRARIO DEL CAMPO

$4.00 PER TEAM/PER GAME – CLOCK FEE / $4.00 POR PARTIDO/POR EQUIPO – RELOJ

GAMES ARE 30-30 MINUTE HALVES / PARTIDOS SON DE 2 TIEMPOS DE 30 MINUTOS

EVERYONE NEEDS ID/PLAYER PASS TO PLAY / TODOS NECESITAN CREDENCIAL PARA JUGAR
NO BALANCE SHEET WILL BE UP SOON! ESTOY ACTUALIZANDO PAGOS Y PRONTO SUBIRE LOS BALANCES!
NO GAMES ON THURSDAY / NO PARTIDOS JUEVES : 7/19/18
SUMMER 2018 SESSION/ TEMPORADA VERANO 2018
TEAM FEE/COSTO POR EQUIPO: $500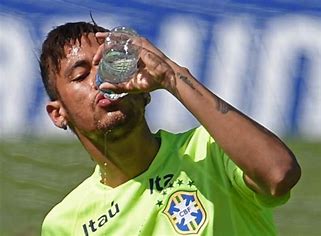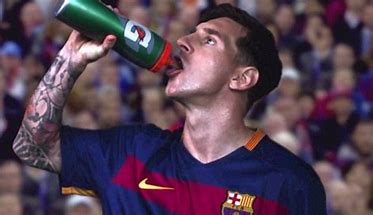 IT'S HOT - DRINK LOTS OF WATER!!! ESTA CALIENTE - TOMEN MUCHA AGUA!!
*************
REMINDER: IF YOU CHANGE TEAMS, YOU NEED TO REST ONE GAME BEFORE STARTING IN NEW TEAM
RECORDAR: SI SE CAMBIA DE EQUIPO, TIENE QUE DESCANSAR UN PARTIDO ANTES DE EMPEZAR CON EQUIPO NUEVO
*************
************
SEE SCHEDULE FOR 7/21 BELOW - VEAN ROL DE PARTIDOS DE 7/21 ABAJO
I WILL BE OUT FROM 7/15-7/20 WITH NO ACCESS TO COMPUTER - I WILL NOT BE MAKING CHANGES
ESTARE FUERA SIN ACCESSO A COMPUTADORA - NO HABRA CAMBIOS DEPUES QUE LO SUBA
**********
coming soon / pronto lo pongo

JULY 21, 2018

Sportscore TWO – 8800 E. Riverside Blvd

(chico) 214

(med) 208A

(med) 208B

(med) 211A

(grande) 201

(grande) 202

(grande) 203

(grande) 204

U7 8+1

U8 = 8+1

U10 = 8+1

U11 = 8+1

U12 = 11v11

U15 = 11v11

HSG = 11v11

W = 11v11

Girls 06-05 = 9+1

U13 = 11v11

U17 = 11v11

9:00 AM

U8

U11 MAKEUP 7/7

GIRLS 06-05

U15

U15

U17

U12

HARVARD UNITED

LOONEY TOONS

ATLETICO CELAYA

DEP VENOM

AVENGERS

CHICAGO RED STARS

QUERETARO

RFD OLYMPIC

LAOTOWN

OLYMPIC U14

BELOIT

SQUALOS

HARVARD UNITED

DOLPHINS

10:15 AM

U8

U10

U11

U13

HSG

HSG

DELAVAN COMETS

COBRAS FC

ATLETICO CELAYA

ROCHELLE UTD

RASCALS

RFD OLYMPIC

SAN JOSE

DELAVAN COMETS

UNITED B

BELOIT GIRLS

UNITED A

DIAMONDS




11:30 AM

GIRLS 06-05

U11

U10

U12

U15

U15

u17

TAPATIAS

RKFD OLYMPIC

DEP VENOM

INTER

BARCELONA GIRLS

DIAMONDS

SAN JOSE

COBRAS FC

SAN JOSE

RFD OLYMPIC

LAOTOWN

QUERETARO

UNION AZTECA

SQUALOS

12:45 PM

U7

U10


U11 MAKEUP 7/14

U11

W

W

U13

U17

CUBBIES 2

COBRAS FC

ATL SAN PANCHO

SQUALOS

PSG

TIGRES

BARCELONA

ATLETICO CELAYA

DIAMONDS

OCHOKINCE

CHIVAS

ARSENAL

RASCALS

RFD OLYMPIC

SAN JOSE

BELOIT

2:00 PM

u7

U10

U8

U12

U15

U12




ESPANOL FC

LIL CUBBIES




HARVARD CITY

TAPATIO PONY

UNION JR.

RD OLYMPIC

LEONCITOS

SQUALOS

OLYMPIC 14

SAN JOSE

ESPANOL

DIAMONDS




3:15 PM

U11

U8

U13

U17

W

ESPANOL FC

PSG

RKFD UNITED

DOLPHINS JR.

ALCONES

DOLPHINS

UNION AZTECA

SAN JOSE

GREMIO

INTER REAL




4:30 PM

U8

HSG

HSG

MAMBAS

PACHUCA

UNION AZTECA

TAPATIA GIRLS

DIVINAS

KNITRO ACADEMY

U11 BYE

U12 BYE

U10 PENDIENTE

GIRLS 06-05

HSG BYE

W

TIGRES

TAPATIO

BARCELONA

REAL JUVENIL

DIAMONDS

FALCONS

SQUALOS
*****************************
ANTICIPATED START DATE FOR SUMMER 2018 - MAY 5, 2018
SE ANTICIPA EMPEZAR TEMPORADA VERANO 2018 - 5 DE MAYO 2018
PUEDEN PASAR POR SU PAQUETE DE REGISTRACION
PICK UP YOUR REGISTRATION INFO PACKET
Meeting/Junta: April 18, 2018 @ 6:00 PM
thank you for those that attended - gracias a los que asistieron
* varios equipos ya entregaron su roster/waiver & pago completo
* tendremos una junta con los arbitros antes de empezar temporada para tener todas las reglas claras - varios entrenadores quieren asistir juntar - se les avisara cuanda va ser
*varios equipos ya hicieron cita para su equipo para sacar credenciales
*se les notifico que la tienda estara cerrada Mayo 4 y Mayo 5 - al menos que por razones del clima no se jugara Mayo 5 - si estara abierta
*se confirmo y estuvieron de acuerdo que habra una persona tomando credenciales en los partidos (reloj) y se le pagara $4 per equipo/por partido (igual como indoor-la persona de reloj)
*revisen credenciales - tienen fecha cuando se saco - si tiene mas de 2 anos - tienen que renovar
*credencial debera tener numero de playera - se las pondremos con marcador
NEXT MEETING: MAY 2 @ 6:00 PM - FOR SCHEDULE/ PARA ROL DE PARTIDOS
EVERYTHING NEEDS TO BE TURNED IN BY THIS DATE - OR YOUR TEAM WILL NOT BE ON THE SCHEDULE TO START ON MAY 5TH
TODO TIENE QUE ESTAR ENTREGADO PARA ESTA FECHA - O SU EQUIPO NO ESTARA EN ROL DE PARTIDOS PARA EMPEZAR EL 5 DE MAYO
Turn in roster/waiver & payment / entrega de renuncia/roster y pago
make appointment to bring your team in for registration/player cards/ hagan cita para traer su equipo a registrar/sacar credencial
fill out the waiver/roster form, get parent signatures/llenen su hoja de renuncia/roster, obtengan firmas de padres
gather your team fee $500 to be paid BEFORE 1st game / recojan su costo de equipo $500 que se pagara ANTES del 1er partido
read all information given in registration info packet / lean toda la informacion en su paquete de registracion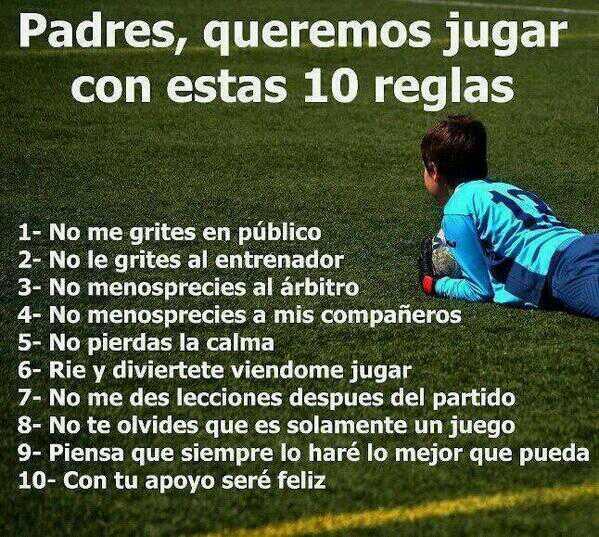 *****************
MUY IMPORTANTE:
ESTAMOS EN ALERTA!! UDS DEBERIAN DE ESTARLO TAMBIEN!!
· ENTRENADOR QUE JUEGUE A UN JUGADOR QUE NO ESTE REGISTRADO SE LE SANCIONARA y EL JUGADOR NO SE LE PERMITARA PARTICIPAR
· UN JUGADOR O ENTRENADOR QUE JUEGUE A UN JUGADOR INTENCIONALMENTE EN UNA DIVISION QUE NO SEA ELIGIBLE PARA JUGAR - SERA EXPULADO DE LA LIGA
· SOLO JUGADORES CON CREDENCIALES PUEDEN JUGAR – SI UN JUGADOR JUEGA SIN CREDENCIAL, EL EQUIPO PERDERA EL PARTIDO – EL ENTRENADOR Y JUGADOR PODRAN SER EXPULSAODS
· ASEGURENSE QUE ESTEN HACIENDO LO DEBIDO – DESPUES NO BUSQUEN EXCUSAS!
· SI TIENEN ALGUNA PREGUNTA O DUDA – PORFAVOR DE COMUNICARSE
ESTAMOS HACIENDO LO POSIBLE PARA QUE SUS HIJOS PARTICIPEN JUSTAMENTE
VERY IMPORTANT:
WE ARE ON ALERT!! YOU SHOULD BE TOO!!
· COACH THAT PLAYS A PLAYER THAT IS NOT REGISTERED WILL BE FINED & THE PLAYER WILL NOT BE ALLOWED TO PLAY.
· A PLAYER OR COACH THAT INTENTIONALLY PLAYS A PLAYER THAT IS NOT ELIGIBLE TO PLAY IN THAT DIVISION – WILL BE EXPELLED FROM THE LEAGUE.
· ONLY PLAYERS WITH IDS CAN PLAY – IF A PLAYER PLAYS WITHOUT AN ID, THE TEAM WILL LOSE THE GAME – THE COACH AND PLAYER MAY BE EXPELLED.
· MAKE SURE YOU ARE DOING THE RIGHT THING – DON'T LOOK FOR EXCUSES AFTER!
· IF YOU HAVE A QUESTION OR DOUBT – PLEASE GET IN TOUCH
WE ARE DOING WHAT WE CAN TO MAKE SURE YOUR KIDS PLAY FAIR
************ REMINDER / RECORDAR ************
* RED CARD - MINIMUM ONE GAME SUSPENSION - PLAYER CANNOT BE ON BENCH
TARJETA ROJA - MINIMO UN PARTIDO SUSPENSION - JUGADOR NO PUEDE ESTAR EN LA BANCA
* DIVISIONS U5, U8, U10, U11 - CANNOT HEAD BALL / NO PUEDEN CABEZEAR
*****************
ALWAYS DOUBLE CHECK SCHEDULE BEFORE GAME DAY - I TRY NOT TO MAKE CHANGES - BUT SOMETIMES THEY ARE UNAVOIDABLE - THANK YOU!
IT SEEMS A REMINDER OF THE "RULES" IS NECESSARY. PLEASE SEE THE "RULES" PAGE TO BETTER UNDERSTAND. THANK YOU.

ALL PLAYERS NEED A PLAYER CARD TO PLAY - GAME WILL AUTOMATICALLY BE LOST BY DEFAULT IF ANY TEAM CHOOSES TO PLAY A PLAYER WITHOUT A CARD.

**********************
SIEMPRE VERIFIQUEN HORARIO ANTES DE PARTIDO - TRATO DE NO HACER CAMBIOS - PERO AVECES ES INEVITABLE - GRACIAS!!

PARECE QUE ES NECESARIO RECORDARLES LAS "REGLAS." POR FAVOR MIREN LA PAGINA "REGLAS" PARA ENTENDER MEJOR. GRACIAS
JUGADORES NECESITAN SU CREDENCIAL PARA JUGAR - PARTIDO SERA AUTOMATICAMENTE PERDIDO SI DECIDEN JUGAR A UN JUGADOR SIN CREDENCIAL.

*****************