***********************************************************
ROCKFORD SOCCER, 929 SOUTH ALPINE ROAD, #104, ROCKFORD, IL
(815) 394-7474

STORE IS OPEN
LA TIENDA SI ESTA ABIERTA:
TUES/MARTES - FRIDAY/VIERNES: 3PM - 8PM
SATURDAY/SABADO: 11AM - 5PM
*****************
PLEASE CHECK OUT NEW PAGES ABOVE
POR FAVOR DE VER NUEVAS PAGINAS ARRIBA:
SATURDAY/SABADO INFORMATION
SUNDAY/DOMINGO INFORMATION
**************
The International Soccer League of Rockford was founded in 1999 to organize local adult and youth soccer teams.

ROCKFORD SOCCER
929 S. Alpine Rd., #104, Rockford, IL
815-394-7474
FOR ALL YOUR SOCCER GEAR!! TODO PARA FúTBOL!
This website has been created to distribute up-to-date league news to the players and fans of the International Soccer League of Rockford.
We are proud to be sponsored by the following organizations / Gracias a nuestros patrocinadores: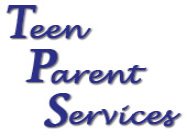 STANDARD TIRES
Quality Used Tires / Llantas

1600 Copeland Avenue

Beloit, WI 53511

608-363-3905